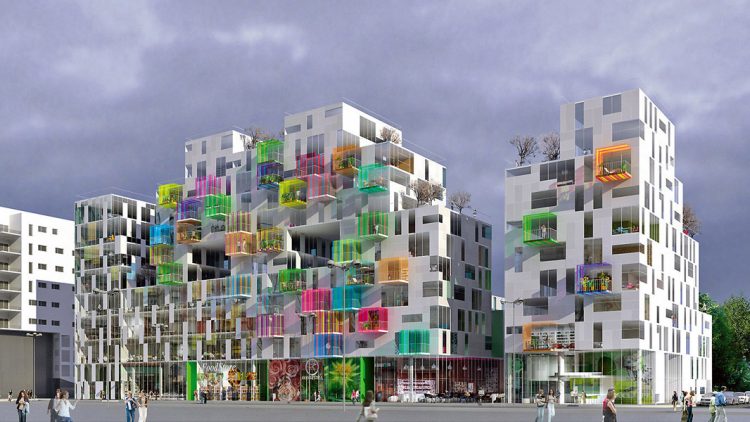 In cities, mixed-use real estate is hidden everywhere. Someone likely lives above your favorite shop or café as owners attempt to maximize space use. In newer construction, though, developers are thinking carefully about how to design buildings so that their mixed-use status yields the greatest benefits for all tenants – and for the owner. If you're a real estate investor, then, now is a good time to get in on the mixed-use boom. It's a relatively low-risk opportunity and one that's in demand no matter where you look.
Mixed-Use Responds To Culture
At the heart of the mixed-use real estate boom is the reflection of a basic cultural change. We now live in a world in which we want to live-work-play in one place. As Albuquerque, New Mexico real estate leader Steve Maestas explains, "Mixed-use projects are an expression of the (development) industry adapting to changes in the culture – especially the ways some of us now work, live and buy." This can be seen in the rise of coworking spaces connected to housing developments, but there are countless other ways developers are profiting from this shift.
Corporate Appeal
While residential tenants may have fueled the shift towards mixed-use developments, commercial tenants have also helped drive the transition. By locating their businesses in a mixed-use development, businesses gain greater exposure to customers, reducing marketing costs. It also allows businesses to locate front- and back-office operations in the same place, which can improve innovation and professional flexibility and allow for better service.
A Low-Risk Proposition
If tenants benefit from mixed-use developments because they offer easy access to modern conveniences, while businesses gain loyal customers from amongst the tenant base, what exactly do investors gain from investing in mixed-use construction? For anyone considering a property development loan, Assets America explains how investing those funds in a mixed-use development can be advantageous – especially because a diversified tenancy can stabilize income. Commercial tenants typically pay more for rent, but they're less stable, while residential tenants pay less but provide a stable source of income. It's a perfect combination for financial success.
Mixed-Use Beyond The City
While mixed-use developments rose to popularity in urban centers because they were an absolute necessity, one of the core benefits they offer developers today is the ability to move into the suburbs. With millennials aging and moving into the next phase of their lives, they're ready to move into the suburbs, and developers are able to restructure large facilities – think abandoned warehouses or former Big Box stores – into mixed-use spaces that include residential units. Redeveloping a space also reduces costs compared to new developments, which are often the only option in urban spaces.
Demand And Selectivity
As demand for space in mixed-used properties continues to grow, owners will retain the upper hand and one manifestation of that will be the opportunity to be selective. Low demand properties are forced to rent to just about anyone who applies just to break even, but by being selective about the type of property they invest in and emphasizing mixed-use, they'll also be able to be selective about who they rent to. There's a high demand for rentals in mixed-use properties, and that means waiting lists and immense control on the part of the owner. Owners will be able to charge more for rent and cultivate a community that best serves the development's success.
Mixed-use developments are a sustainable approach to a crowded real estate market and one that serves communities in the broadest sense. They can revitalize suburbs, maximize space in urban areas, and foster professional connections. Simply put, they're a good investment, and one that was can expect to see thrive for years to come. It's the perfect time to get on board.
Source: CEOWORLD
Tags