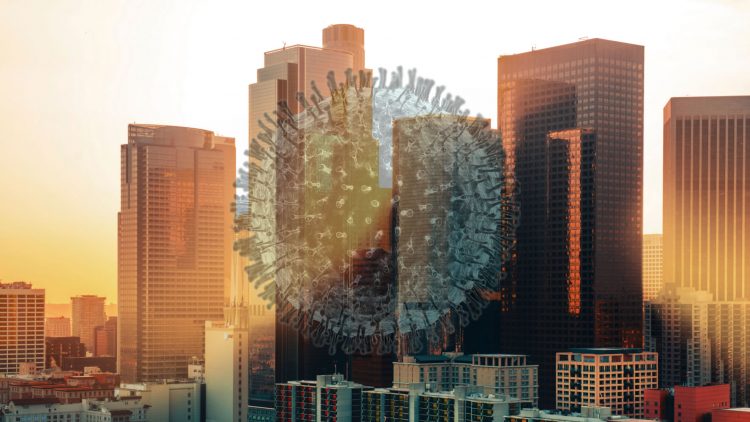 Commercial real estate investments will fare well in the face of the coronavirus, which has sent equity markets plummeting to record lows.
Fears over the coronavirus will cause a short-term slowdown in commercial real estate transactions, but investments in office, retail and warehouse properties will be more resilient than other asset classes, say experts.
Compared to other industries, like tech, commercial real estate investments will "hold up relatively well," said Heidi Learner, chief economist at Savills, a global real estate services provider based in London, adding that real estate is less reactive to market conditions.
"It's not something that's going to be disrupted by intermediate products or lack of manufacturing capability in Asia," said Learner. She noted that there is still demand for data centers even considering the virus's impact on Microsoft and Apple's supply chains.
Additionally, "it's a little bit too early to see valuations be affected, but I would be shocked if we didn't see a decrease in transaction volume," said Learner.
Some Chinese investors are trying to finish existing deals virtually, according to experts, but new transactions will likely be delayed to the second half of 2020, assuming travel bans and quarantines lift, according to Learner.
"New commercial transactions will likely decline because of the preference of Chinese investors to visit a property in person at least once before a deal closes," said Jacky He, CEO of DMG Investments, the U.S. subsidiary of DoThink Group, a Hangzhou, China-based developer.
Prices would only be impacted if the virus became a more "pronounced problem," forcing investors to sell their real estate holdings, said Learner.
"It's largely going to be a short-term reaction. I think if you think of real estate as a long-term asset, losing income… for the next six months shouldn't really affect long-term valuations," said Learner.
Source: Yahoo Finance