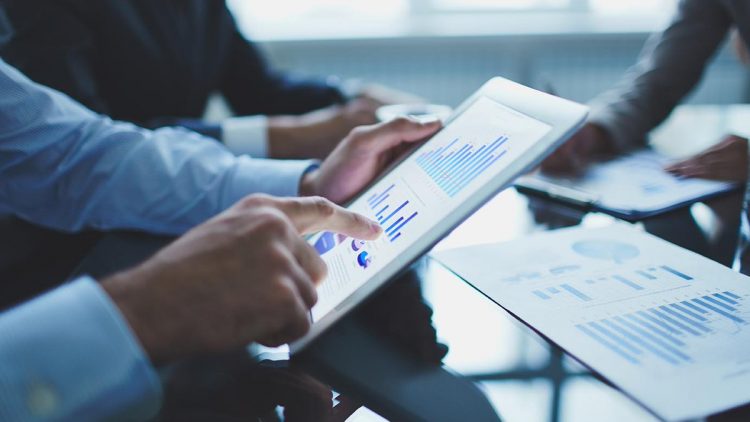 While the national real estate market faces significant uncertainty right now, it's important to recognize that past crises, like the Great Recession of 2008, have taught us valuable lessons on how to operate when the future isn't so clear. For real estate investors, staying out of the market until stability is returned is certainly a valid option. But for those who may have weathered the real estate storms of the past and don't wish to close up shop during the current crisis, and for new investors who aren't sure how to proceed right now, let's review four core principles to guide real estate investors through a time of crisis.
1. Patience
With the recent spike in unemployment, regrettably, it's only a matter of time before we see homeowners who are unable to continue making their mortgage payments either selling their properties quickly and for a discount to avoid foreclosure, or being foreclosed on. It's an unfortunately common occurrence in times of crisis that individuals who would otherwise keep their homes end up needing to sell.
As inventory increases due to the fallout of this crisis, investors need to practice patience and be more selective. Profitable investments that may have seemed rare not so long ago will likely become just one of many. It's key to be patient and wait for a property with a large profit margin that can withstand a possible hit in resale value (which we will touch on in the next section). Now is not the time to rush into a new deal; now is the time to methodically analyze properties with large margins before making any decisions.
2. Cost Analysis
Global crisis or not, significant property analysis should be a pillar of every investor's strategy. However, during times of crisis, properties need to be analyzed with elevated costs and risk factors to avoid taking on "the deal that broke the camel's back." This comes in the form of the increased cost of capital for investors using leverage instead of cash.
Just like investors, traditional banks and private money sources alike need to prevent overextension and mitigate excessive risk right now. As lenders like myself are analyzing deals more strictly and lending more conservatively, investors can expect to see some of the following changes when approaching a lender:
• Higher interest rates.
• Requiring at least 20% down.
• Requiring a proven track record and higher credit score from the borrower.
• The property must be in a proven investment area.
In addition to changing front-end cost analysis, investors need to be aware of the "falling knife" concept during a crisis. We don't know if real estate prices are going stabilize where they are or drop significantly. The safe bet is to purchase when prices have bottomed out, not during free fall where, a few months into the project, it could have lost significant value. To account for this risk, purchases need to be made at such a discount that the property can withstand at least a 10% drop in repair value, should the market drop between purchase and resale.
The higher costs of capital and possible loss in resale value mean that some investments that made financial sense in 2019 or early 2020 may no longer have a desirable profit margin at this point.
3. Liquidity 
Since no one can predict the future, an investor's ability to liquidate a property quickly is key. Now more than ever, investors should be focusing on property types and areas with the lowest days on market.
In a worst-case scenario, buyer demand could disappear entirely after the property was purchased, which is why investors should analyze new deals as both a fix-and-flip as well as a rental property. Investing in a property that has rental comps gives an investor multiple exit strategies depending on the market's appetite when renovations are complete.
To maintain the option to rent, investors will likely need to choose projects within the middle of the market after repairs. This comes with another added benefit: buyers with federally backed loans. The low down payment requirements of federally backed loans make them an attractive option to buyers who don't want to empty their bank accounts during a crisis. To cast a wide net over buyers by catering to the federally backed loan market, investors should look for properties that will resell within their loan limits. To find what the limits are for any county in the United States, there is an FHA loan lookup tool.
4. Insulation
In every recession, some areas are hit harder than others. An analysis of recent cycles on the 50 largest U.S. metro areas shows the large disparity between the hardest hit and least affected United States cities during the Great Recession. The areas most and least impacted can change from crisis to crisis. However, the important takeaway is to look for insulating factors. These are some of the key insulating factors to look for:
• Large numbers of government and military jobs.
• Large institutions that can withstand economic fluctuations.
• New growth projects and major developments taking place.
For example, the Washington, D.C. metro area is fortunate to have an insulated market backed by massive federal employment, large institutional companies, satellite headquarters and major growth factors, such as Amazon HQ2, The Wharf Phase 2 and The Parks at Walter Reed. These insulating economic factors mean it is less likely that the buyer pool will disappear, even during or after a crisis. The stability brought by such an insulated market was one of the primary reasons that I started my business in the area in the first place.
There is a wide range of factors that real estate investors should be considering before making a purchase in our current (or any) crisis, but patience, cost analysis, liquidity and insulation are excellent principles to start with. Investors who stay smart and deliberate will get through this crisis and might even come out on the other side with some well-earned cash.
Source: Forbes