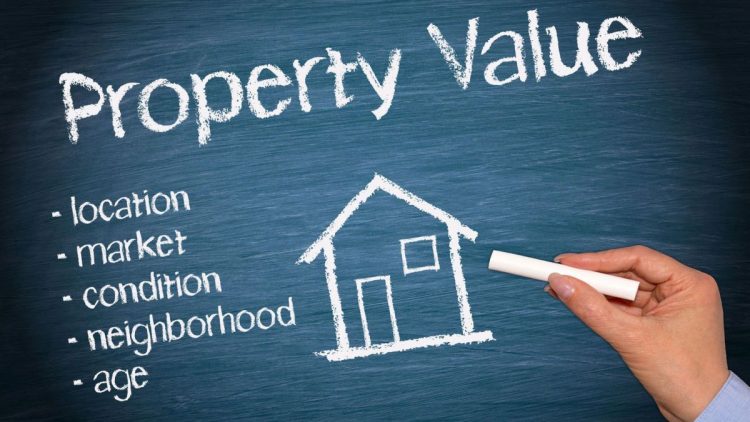 If you're investing in property, you'll need accurate real estate valuations to make profitable decisions. However, making these assessments yourself can be difficult. Each property's unique features, such as location or amenities, will impact its value. Overall market trends, such as supply and demand, will also change that number.
As some of the top industry professionals, the members of Forbes Real Estate Council are no strangers to property valuations. Below, they share 16 ways you can effectively assess the value of your potential investment.
1. Emphasize Risk And Liquidity In The Valuation Process
Historically, real estate investors have placed more weight on capturing the actual loan cost and less on accurately capturing the liquidity and risk premiums when evaluating an opportunity. After three "once-in-a-lifetime" events happening in a 20-year period, investors and lenders need to reexamine assumptions and emphasize risk and liquidity when calculating the value of an investment. – L.D. Salmanson, Cherre
2. Don't Just Rely On The Cap Rate
Multi-family investors use multiple criteria to determine the current and future valuations of assets. Cap rates give a snapshot of the current cash flow versus the sale or ask price. Investors should also analyze demographics, job creation and population inflows to gauge the viability of the market and future growth. Prudent physical improvements also accelerate rent growth and the underlying value of the asset. – Jeffrey Rosenfeld, Adivo Construction
3. Weigh The Investment Against Historical Sales
Investors, lenders and appraisers have long considered three approaches to value: direct capitalization (a multiple on current income), comparable sales and replacement cost. With virtually every investment seeing a sudden decline in current income, investors now need to place more weight on an investment's basis relative to historic sales of similar properties and the cost to rebuild today. – Max Comess, Hodges Ward Elliott, LLC.
4. Look At The 'How' And 'Why' Of The Numbers
One of the best resources is the property owner. Having hands-on experience really helps numbers make more sense, especially if something looks to be under- or overstated. Numbers are always required, but putting the how and why to those numbers is much more effective when assessing the value of an investment. – Alex Vasquez, Rhino Realty Property Management
5. Understand The Driving Factors
Understanding the driving factors of value in different markets is the key to a successful assessment of an investment opportunity. In today's data-driven world, it's essential to have access to modern analytical tools that use machine learning to deeply evaluate opportunities. This will help you make confident investment decisions about where your money will generate the highest returns. – Anton Danilovich, TopHap, Inc.
6. Consider Your Cash Flow And Potential Expenses
Apart from the usual taxes based on new value, insurance and other expenses like property management, repairs, vacancy, etc. to come to a true cash flow number. Then stress it to have those expenses go up each year and see what is the breakeven point. This will help you keep calm when something unusual happens and there is more demand on the property. – Chander Mishra, Accel Equity Group LLC
7. Study The COVID Impact
As a multi-family investor, I look at COVID-19 spread within the city/neighborhood to assess the risk, as well as an employment industry breakdown. This helps weed out properties in areas dominated by industries that are more exposed to COVID impact (leisure, construction, etc). – Ellie Perlman, Blue Lake Capital LLC
8. Understand The Property From The Tenant's Point Of View
From the residential perspective, barring broader economic indicators, location has a lot to do with the present and future value. Study current competitive annual rental incomes and compare "desirability metrics" such as property age, size, beds, internal and external amenities, etc. Then, determine a proposed net profit based on all anticipated expenses. Does this figure fit your investment goals? – Garratt Hasenstab, The Mountain Life Companies™
9. Test Your Assumptions
Building a proforma for a valuation on a real estate investment is only the starting point. You must test your assumptions that go into those numbers. You can't assume that your comps' occupancy rates will equate to yours. You must vet every expense and understand local economic drivers, to name a few. Be ultra solid on your numbers and your plan. Build value by planning conservatively. – Amy Tiemann, TM1 Properties
10. Consider An ARM
Learn more about leverage. A 15- or 30-year fixed-rate mortgage may be the traditional route. Instead, you might select an adjustable rate mortgage (ARM) based on your individual risk tolerance and how long you plan to own a home. Very few people spend 30 years in one home. An ARM that guarantees lower interest rates for a number of years may be a good choice if you're buying a home with future plans to size up. – Jennifer Anderson, Anderson Coastal Group
11. Find Out How Much Would It Cost To Build
I would look at the construction and land cost. This will give you a gauge of what it cost to create the income stream you are seeking. Once you get your head around that, factor in the tenant you have in place or factually believe you can acquire. If the complete picture makes sense, it may work out. – Michael J. Polk, Polk Properties / Matrix Properties
12. Talk To Local Experts About Rental Rates
Don't rely on the seller to give you the projected rental rate. Do your own due diligence and speak with multiple local experts. It would benefit you to set up the property management in advance and lean on their local knowledge to guide you through this process. – Kyle Karker, American Real PM
13. Get A Third-Party Appraisal And Broker Opinion
You can run your financial models, do stress tests and draw on market comps. That's the traditional way, but a lot of times getting a third-party appraisal and a broker opinion gives a lot of clarity. Usually the bank does that when you're financing, but oftentimes a broker's opinion is really powerful. So coupling an appraisal and a broker's opinion to see how you'll fare in the marketplace is ideal. – Ari Rastegar, Rastegar Property Company
14. Take An Accredited Class
If this is a question you are asking, then you need to go take classes from an accredited party—e.g., a valid community college or university—not the seminars you see being offered. There are many ways to value real estate, so you will want to at least learn the very basics. Be prepared, be thorough and you will be successful. – Heidi Burkhart, Dane Real Estate
15. Tap Into Self-Help Resources
Newbies have many options for education and help evaluating the terms of a deal. There are investment groups in most large cities where members are available to give council. There are webinars and classes available to teach investors what to look at during the due diligence period. Investment books and online calculators will help investors look at potential profitability. I recommend using them all. – Timmi Ryerson, Smart Property Systems – Property Management
16. Trust Your Gut
You've got all the numbers of the cap rate, expenses and projections. What does your gut tell you? I've bought an investment property against the numbers and the comps because I see something that others don't see because of the comps. After purchase, I highlight the one aspect that I feel others overlooked or gave little value to because they only saw the numbers. I like proving the numbers wrong! – Eileen Lacerte, Better Homes and Gardens Real Estate Island Lifestyle
Source: Forbes