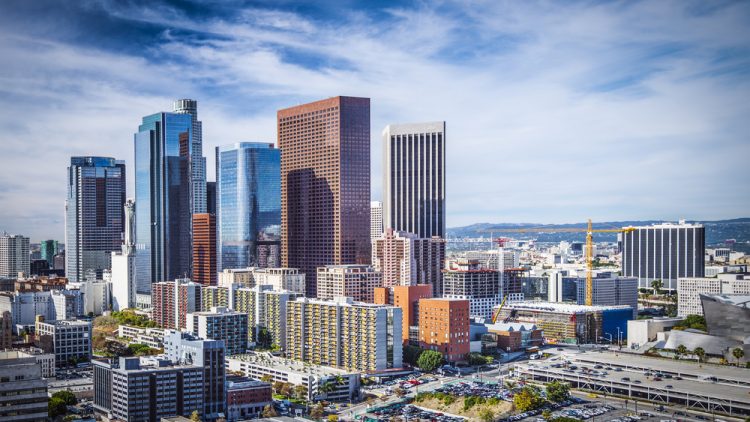 Investments can be as simple as saving in a bank or as intensive as trading via the stock market. Based upon the complexity of the mode of investment, time and effort are expended. Investing in real estate is an option to consider for those looking for investments that involve a longer span of time.
There are five main types of real estate investments, one of them is commercial real estate. Here's how commercial real estate works and how you can add it to your investment portfolio.
Why Choose Investing in Commercial Real Estate?
An investment in commercial real estate generally entails an investment amount that is a large sum for any single retail investor to provide. The most common ways of investing in commercial real estate (CRE) are via real estate investment trusts (REITs) or through fractional ownership.
This mode of investment reduces a load of entry into CRE for retail investors by cutting down the ticket size. But a reduction in ticket size does not necessarily mean an investment option is good.
CRE investment comes with certain benefits over other traditional investment options:
Being real estate, it is insulated from market fluctuations. As a long-term investment option, it is stable and mostly has a consistent rate of return.
It comes with a lock-in period that safeguards your investment while assuring returns.
Any special purpose CRE in a key location can be a literal gold mine as it will be well sought after by a niche segment of tenants, thus also assuring that a renewal of the investment keeps giving returns as a passive income.
How To Begin Investing in Commercial Real Estate?
Investing in commercial realty can be done in an individual capacity but the high cost of investment makes it difficult for a single investor to invest the required amount in a commercial real estate entity.
The favoured method of investing in commercial real estate is via investing in REITs or fractional ownership .
REITs: These work somewhat like mutual funds. There are fund managers who manage a REIT, and your investment forms a part of the investment pool that is divided across multiple assets. These assets are selected by the fund managers based on their historic performance and the market dynamics. The returns from all the assets are clubbed and distributed to investors based on their investment in the REIT fund.
Fractional ownership: This helps get like-minded investors to pool their investment amounts into owning an asset. The minimum ticket size normally stays within multiples of lakhs. Based on their risk appetite and funds, individual retail investors can own one or more fractions of an asset, granting them a portion of the ownership. Returns from rent and capital appreciation are paid out in the ratio of the ownership of each investor.
The major difference between the two modes is simple – in a REIT, whether you like it or not, a part of your investment could be sitting idle in an asset that does not attract tenants for some reason. The only way to prevent your investment from being a costly paperweight will be to withdraw from the fund completely.
Whereas fractional ownership gives you complete control over your choice of the asset. In fractional ownership, you can still stay invested in other profit-making assets and stop, sell, or trade your ownership fraction of a non-performing asset with another.
How to Go About Goal-based Investing in Commercial Real Estate?
Goal-based investment works almost the same way as an investment in any other traditional model. CRE is ideal for long-term investment goals. So, if you are looking to invest for anything less than three years at a stretch, you should probably look elsewhere.
In long-term investments, goals are bigger, well-planned, and comparatively laid out across five years or multiples thereof. The easiest and most readily available option to invest in CRE at any given time is commercial office space, closely followed by warehouses. The rarer variety turns up in laboratories, manufacturing units, or assembly floors.
Office Spaces: Office spaces generally tend to be stable investments for four to five years at least if the business has not set up a head office or corporate office. In such cases, the lease tenure could go up to 10 years with the possibility of subsequent renewal, which will be requested by the tenant.
Warehouses: General-purpose warehouses are used for storing goods in transit, as a supply hub or as a support for a manufacturing or industrial unit nearby. If the tenant is an established e-commerce player, and the business is good in the surrounding area, you can rest easy on the stability of the investment for a long period such as 15 years. If not, most warehouses come with a lock-in period of five years and a lease tenure of 11-12 years.
Laboratories, manufacturing units, or assembly floors: The last category of manufacturing, research, and industrial spaces are rarely vacated by tenants. The only opportunities that you can get for investing in them is when new assets crop up or some tenant decides to sublet a portion of the asset. The occupancy stays steady as a rock, with tenures crossing 20 years or more. Capital appreciation is steady and rental returns continue.
Based on what you are looking for, you can choose to invest in any of these subclasses as per your ideal financial goal.
What Factors To Consider Before Investing in Commercial Real Estate?
As with any kind of investment, proper research should go into the factors that are crucial for CRE assets. Here are the top factors that you should bear in mind before investing in commercial real estate:
1. Location
Location plays a big role in deciding how your asset performs. This holds true for residential as well as commercial real estate.
Accessibility via roads and railroads, major highways, proximity to airports, and seaports are factors that can make or break the value of the asset and how much it can appreciate over the course of time. A well-connected spot close to harbors and ports might be great for tenants who are into manufacturing and either export to or import from other countries.
The same location will not work great for businesses that deal in software operations. When investing in a major urban market, make sure you also keep a tab on the micro-markets in and around the asset you are interested in, for any changes that might affect your investment.
2. Tenancy
The existing tenants, their financial condition, and the terms that they are currently on, are factors that can tell you a great deal about the viability of the asset for the long-term and how far your investment is going to be beneficial.
Historical data about the lease terms and vacancy will give you an idea of what to be prepared for in case there is a gap in the tenancy during the period you decide to invest. General-purpose office space is likely to have more chances of getting occupied compared to a special purpose warehouse or laboratory. However, the latter can score over the former through better capital appreciation and a much more stable tenancy.
3. Market Dynamics
It is true that commercial real estate does not suffer from the same market shifts as most other traditional investment options. However, changes in the market do affect the vacancy rate, the rentals, and the stability of occupancy. A very relevant case can be made from the Covid-19 pandemic. With people not going to office spaces to work, quite a few markets saw dips in the rentals from commercial office spaces.
Keeping an eye on what businesses are stirring the economy is a great way to understand which commercial real estate asset is the one you should be looking out for next.
4. Documentation
If you are getting into CRE investment on your own, without the help of an advisor, it is ideal to have adequate legal support to take you through all the legal paperwork to check for any hidden charges, ambiguous ownership clauses, among others.
In case you are opting to go the REIT or fractional ownership way to get into CRE investment, most of the above factors will be taken care of by the team that is handling the investment, sale, or resale of the assets. The most important thing you would have to do then is, fix a goal for what your investment should achieve.
What Should You Remember Before Building Your Portfolio in Commercial Real Estate?
People normally tend to blow up proportions when speaking of the returns they gain in any kind of investment. That may be part of the story, but not everyone has the same risk appetite, not the same level of forbearance and patience to see a long-term investment through to its end.
The key points to remember when you decide to make a CRE investment include:
Investing in CRE is beneficial only in the long term.
Investing in only one asset class is not a wise thing; learn to diversify.
While CRE is a robust asset, it has its risks; beware of 'guaranteed returns'.
Different markets behave differently; one thumb rule does not apply to all.
Vacancy rate and the market rental rate play a major role in deciding the rental returns.
If an asset does not show promise of appreciation in five years, talk to your financial advisor or investment manager.
Holding assets is good, trading them is also good. Use your discretion.
Source: Forbes