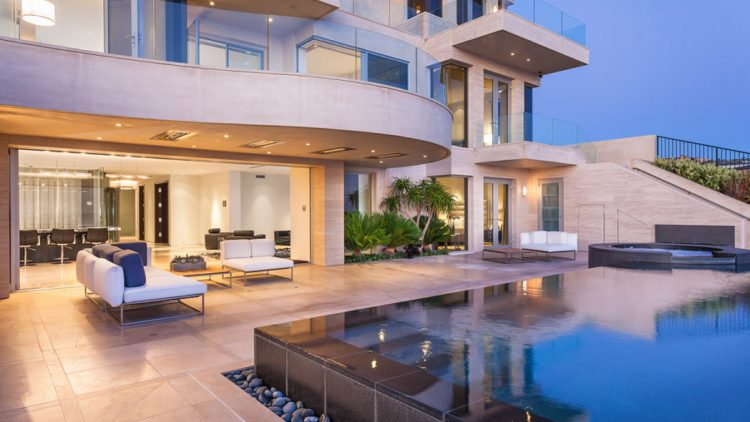 Back in 2015, one analysis estimated that Americans are exposed to between 4,000 and 10,000 ads daily, making today's consumers more overwhelmed than ever with media competing for their attention. This influx has meant that for those looking to market luxury real estate, strategic messaging and targeted media is critical.
For a recent report, "Media and The Message: Marketing Real Estate to the Affluent," my firm partnered with market research firm YouGov to survey nearly 6,000 affluent consumers around the world to better understand their media consumption habits and preferences. We discovered similarities and differences in preferences, behavior and whether someone is in the market to buy or sell significant real estate. We also found subtleties based on generations. For anyone looking to effectively market luxury real estate, a better understanding of how to reach this elusive, high net worth audience is essential.
Identifying And Understanding the Affluent Consumer
The average age of today's luxury real estate buyer is 46 years old with average assets around $8.75 million, and $2.6 million in average real estate holdings. The National Association of Realtors produced similar findings, in particular that homebuyers between the ages of 37 and 51 reportedly have the highest household incomes. These buyers require flexibility in their lives, and of course, that applies to their media habits. They appreciate the ability to seek the information they want when they want it.
Our research revealed that the number of media hours for affluent buyers and affluent sellers increases significantly when they are in the market. In fact, active buyers and sellers spend more time in the consumption of media than any single generation, and spend the same amount of time online as millennials, excluding email and social media. The bottom line is when this consumer is in the market, their aperture is opened. You just have to know where to reach them.
Generationally, media consumption varies; however, each age group consumes a significant amount of media weekly, whether it be from traditional outlets or digital sources. Millennials are fond of social media — Instagram in particular — and online streaming, yet we found they tend to read more books than Gen Xers. Gen Xers mostly prefer social media like Facebook that enables them to connect directly to their sphere, while baby boomers still enjoy watching TV and reading. Although when boomers do go online, it is more for research than social connections.
Crafting An Engagement Plan
When creating a plan that is designed to catch the attention of a specific group, it is important to be creative and try new things to reach your audience. If you're looking to reach wider groups of affluent millennials and their boomer parents, consider trying a TV/streaming media strategy to appeal to their affinity for screen time and a companion social campaign to connect the messaging and generations.
Affluent boomers also still rely heavily on newspapers and magazines, with research showing that older generations are leading the way in both consumption and trust in traditional print media. So, if you're targeting boomers in particular, consider incorporating a print advertising strategy as well.
Also, consider what kind of messaging will resonate. This is essential when cutting through the clutter to attract the right audience. Millennials tend to feel that social media advertising, as well as online banner ads from social media and retail sites, are the most effective media to reach their group. Millennials are also more likely to want to see advertising content that they can directly relate to. Overall, don't be afraid to be creative and show your brand personality. Creativity and humor are the elements most appreciated in advertising by all generations.
Leveraging The Most Relevant Media Channels
Effectively marketing luxury properties today requires a comprehensive and targeted media strategy that includes varying media. The affluent spend a great deal of time engaging with screens. However, they also report that when shopping for anything related to their lifestyle, traditional media like magazines are most effective for advertising.
Although you may be tempted to rely solely on social media to target millennials or lean only toward print ads for boomers and Gen Xers, it's prudent to implement a strategy that incorporates multiple channels to target affluent buyers today.
Crafting an effective strategy to target the high net worth homebuyer and stand out in the media landscape will help you achieve the best results possible for successful clients.
Source: Forbes