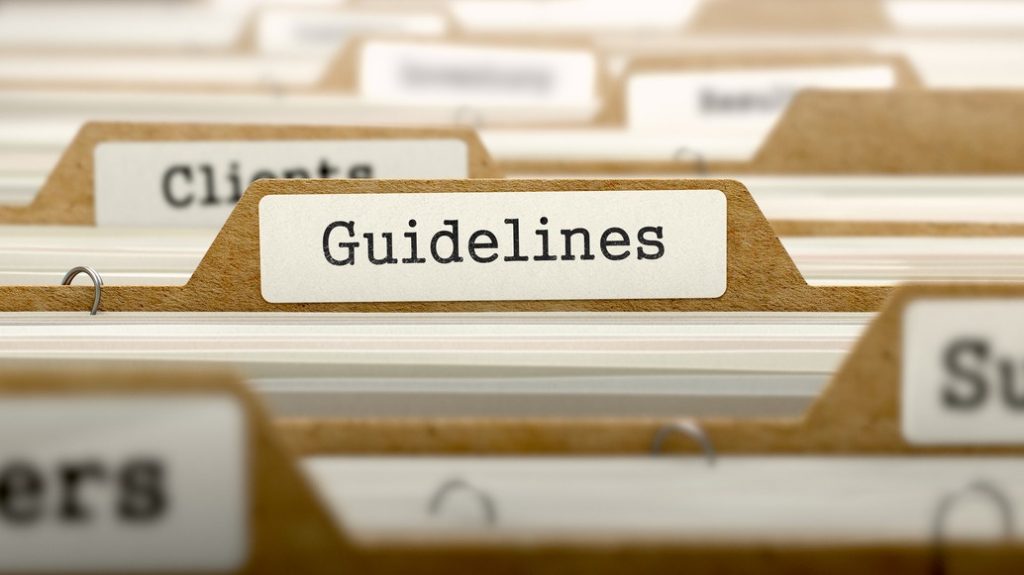 The pandemic crisis has thrown nearly all industries for a loop, and the real estate industry has arguably faced some of the biggest disruptions. While corporate teams work remotely, the industry looks different on the ground for property managers, developers and real estate agents who are reliant on property viewings, in-person meetings and routine maintenance.
Property managers in particular are hoping to adapt to the rocky market recovery and prospects' changing preferences while adhering to new guidelines. These changes present an opportunity to embrace digital tactics and future-proof operations strategies to safely and effectively manage properties right now and to have the resources to adapt to more uncertainty in the future. Here are three timely operational guidelines property managers should consider.
Make Data-Driven Decisions
Owners and property managers are evaluating how they can move into the "new normal" in a way that preserves cash flow and is safe for their teams and residents. For example, some of my peers in real estate have expressed concerns about approaching maintenance in a way that complies with both local municipalities' social distancing guidelines and the expectations of residents and employees. Managers are hesitant to send crews into apartments, risking staff and resident health, but a leak or similar issue can lead to serious damage. If there are ways to remotely assess whether a maintenance issue requires immediate attention, managers can make informed decisions on whether to send their staff into a resident's home and share concrete insights as to why the maintenance is necessary with the resident.
Similarly, insights into commonly used shared spaces (laundry rooms, gyms) via smart, nonintrusive motion sensors or appliance usage data can help managers decide where cleaning crews should focus their attention. With more time at home, tenants are using the open amenities on-site, and as the entire community shifts to new habits, property owners must have data at their disposal.
No Data? Do Some Homework
If data isn't available, qualitative research and critical thinking go a long way toward illuminating the best path forward. The most important step a community manager can take to make informed decisions is to connect with their tenants and gather feedback and concerns. Gauge comfort with maintenance issues being handled in-person, and understand high-traffic areas in your community. Learn your staff's, prospects' and residents' wants. Understand that this is entirely uncharted territory, and admit that even with decades of experience, you probably don't know what your residents are thinking about and prioritizing.
When are the busiest times of the day at the gym, and what sanitization protocol makes the most sense for your residents? If you offer Wi-Fi or a coworking space as an amenity, can it handle the strain and high traffic with remote work? If you don't, should you consider offering it as a new amenity? Asking these questions can help you determine where to put your time and cost.
The market and attitudes you're catering to are diversifying. Gen Z is poised to become the largest cohort of renters as millennials shift to homebuying. For multifamily managers in the rental space, you may begin to notice trends around what your tenants are asking for or what this new generation expects of their homes. While they may demand more common spaces, public health comes first, and you need to be ready to balance amenity demands with sanitization and social distancing while keeping an eye toward what the aftermath of the pandemic will present in the increasingly virtual economy. This has implications for builders, too — the pandemic may bring new protocols for incorporating more physical space into commonplace amenities, changes in HVAC guidelines and changing expectations from consumers for healthier buildings.
In addition to surveying residents, it's beneficial to evaluate partner road maps to ensure they are in line with your own continuity plan. How are partners adjusting or becoming nimbler during this time, if at all? Understanding these trends will help you develop, or pivot, your priorities to best equip you and your property for the post-pandemic market, whether or not it's a socially distanced one.
Invest In Infrastructure Now To Bolster Future Decision-Making
While it's critical to take action for the current circumstances at hand, it's also a time to think about investing in tactics that will make decisions easier during the next crisis or economic downturn.
When the pandemic began to upend business, the National Association of Realtors recommended leveraging available technologies to help professionals keep the industry moving, and there was a rapid dash toward adopting virtual or self-touring options for prospective tenants and homebuyers when social distancing measures began. Looking for homes online has made up for a bulk of homebuying for years (58% of buyers across all age groups found their home on a mobile device as early as 2017). Despite its popularity, many managers have only just turned to web-based applications and other technology to offer property tours as a way to comply.
Some of these players will maintain digital practices far beyond the pandemic, and many services that give way to these practices will thrive, too — home developers and multifamily housing developments have had to embrace things like smart locks and apps to keep the market afloat and competitive. Operators are finding them to be a more efficient mode of operation overall because they are lower cost and more convenient, and they can adapt to the virtual economy.
This leads to more advanced technologies that help real estate professionals manage properties: Think smart appliances that allow you to remotely assess maintenance needs or laundry room usage data, motion sensors showing traffic patterns in common spaces, and remote access capabilities for the influx of deliveries.
Investments in technology ease decision-making processes down the line by providing actionable data and helping catapult the industry forward. Data-driven decisions pay off far beyond essential business guidelines or public health concerns and help the traditional nature of the real estate industry adapt to the new normal.
Source: Forbes