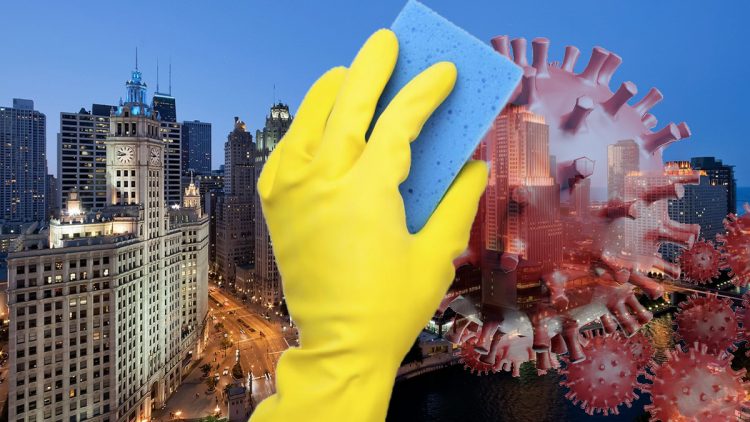 The COVID-19 pandemic is having a transformative impact on commercial real estate (CRE) markets. The crisis has brought to the fore longer-term questions about how social distancing measures will change the way people live, work and play.
As daily life itself alters, so too have the lenses that both lenders and investors use to evaluate commercial real estate's functionality and ultimate viability. From multifamily and retail to office and industrial, all asset classes are being scrutinized from previously unconsidered angles.
With more than 30 years of experience in commercial real estate finance, I have financed deals across all property types, from specialty properties such as self-storage and parking to office, industrial, hotel, retail and multifamily. Throughout my career, I have navigated multiple recessions and understand that to come out ahead when facing challenging times, you must be adaptable, open-minded and tenacious.
While it is still impossible to predict precise outcomes of this pandemic, early evidence points to the following as key considerations for commercial real estate professionals looking to navigate post-pandemic waters:
1. Retailers will face an accelerated e-commerce revolution.
Seniors and others who aren't digital natives are now growing accustomed to shopping for groceries and other goods online, with COVID-19 prompting a dramatic shift from physical to digital shopping. According to Salesforce data, in the first quarter of this year, e-commerce revenue grew 20%, compared with 12% in Q1 2019.
It's safe to say the brick-to-click revolution is here to stay. Even the previously booming experiential retail sector will need to address "new normal" concerns about sanitation and disease transmission. Given all these challenges collectively, I predict that shopping center owners will need to show lenders how they expect to drive revenue.
2. Apartment owners may not see rent growth as expected.
Average apartment rents are dropping across the U.S. According to the National Real Estate Investor, average rent in the U.S. as of March 26, 2020 was down by 0.23% compared with the week before — a figure that might seem low but runs counter to "business as usual" trends. Typically, at that time, rents would have been growing by as much as 0.15% per week.
Longer term, it's possible that demand for rental properties could increase as single-family homeowners feel pressure to downsize. At the same time, however, new worries over the potential for disease to spread in crowded, big-city buildings could have repercussions on housing decisions.
Moody's Analytics points out the potential for systemic, post-pandemic flight from urban to suburban areas, and to rising interest in larger apartments. After all, if working and schooling from home continues, it's easy to envision many paying a premium for more space.
3. Industrial real estate will reflect supply chain disruption.
The World Trade Organization has predicted that global trade will fall by 13%-32% in 2020, surely influencing industrial real estate. On the other hand, lenders will need to consider the growing influence of accelerating e-commerce trends on warehouse demand, particularly for last-mile urban locations.
In a post-pandemic world, U.S. business leaders may choose to shift manufacturing stateside, to diversify supply chains overseas, or both. Regardless, dynamics will shift for factories, ports and infrastructure.
4. In offices, evolution is key to winning financing.
Will COVID-19 mean more businesses shift to flexible models in the future? If so, will they then lease smaller offices? According to a recent Gartner survey, 74% of CFOs plan to move at least 5% of their on-site workforce to remote positions permanently after COVID-19. Even more dramatically, nearly a quarter intend to move at least 20% of on-site employees to remote positions permanently, too.
Still, smaller footprints aren't a foregone conclusion. Some workplace experts are asking whether dense, open office environments will still be considered desirable after the pandemic. They're also wondering whether social distancing rules today will only make in-person engagement more valuable. One thing is for sure: Traditional formulas for calculating office space needs will continue to evolve.
5. Self-storage could be a bright spot in post-pandemic lending.
So far, self-storage is proving more resilient than other classes during the COVID-19 crash. National Real Estate Investor reporting shows that in March, demand for these properties was higher than usual, with some activity driven by college students vacating campus housing. Although move-ins have slowed in April, move-outs have also slowed, netting higher occupancy levels in general.
6. Hospitality has been hit hard, but Americans are eager to travel again.
Along with retail, hotels are one of the hardest-hit asset classes — but there are nuances. In the U.S., hotels have lost upward of $23 billion in room revenue since mid-February and are expected to lose more than $400 million a day in room revenue, according to the American Hotel and Lodging Association at time of writing.
It may be encouraging that Morningstar anticipates long-term recovery will help balance out current revenue declines. Post-pandemic, I predict that lenders may look more favorably on financing applications for properties that proactively plan for reserves to enable continued payment of their mortgages should there be another crisis in the future.
As a global community, we're still working to understand this new normal. We do know, however, that investors must think beyond how a property has traditionally been used and envision how space might be repurposed in the future. This will take not only a hyperlocal understanding of markets, but also a deep knowledge of macro trends. While no asset class will be unmarked by this crisis, it is clear that the future belongs to those who make plans today.
Source: Forbes