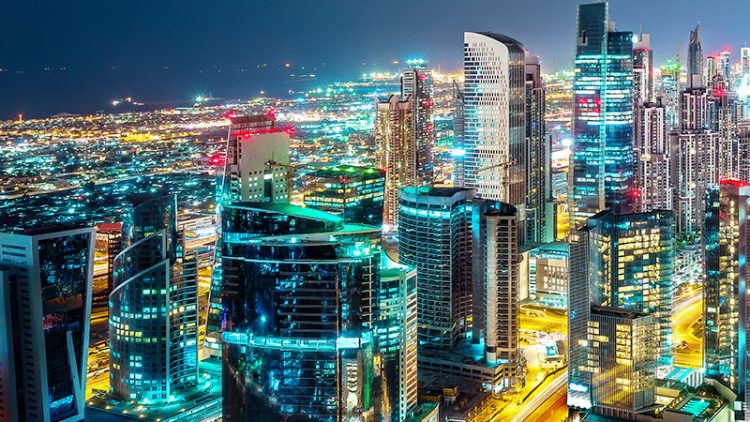 Investing in real estate could be a very smart financial decision with proper planning and budgeting. Real estate tends to appreciate in value over time, can act as a hedge against stock market volatility, offers great tax advantages and also can provide a stable monthly income.
All things considered, buying property represents one of the most effective ways to build wealth, but also one of the slowest. Though, once your investments start to compound, your portfolio will begin to generate significant income from your assets. You can reinvest the profits you make from selling previous investments and see your wealth truly begin to snowball.
To learn more about the different types of real estate investments available to you as well as how to determine the right one for you, continue reading this comprehensive guide.
1. Short-Term Rentals
Pros
Short-term rental properties, otherwise known as vacation rentals, can act as one of the best ways to generate significant income from your real estate holdings. Owners can charge higher rates per day than long-term investment properties and they can also potentially use the home themselves when renters do not occupy the property.
Moreover, home-sharing apps such as Airbnb and Vrbo have made vacation rentals much more accessible and easier to market than ever before.
Cons
Vacation properties can also represent one of the more expensive types of real estate investments. They can potentially carry intensive maintenance costs as a result of excessive wear and tear. Further, you will have to clean it after each stay, which could range from every couple of weeks to every day, depending on your guest preferences.
If you do not want to get your hands dirty, you can hire a property manager, but you still need to manage your property manager to ensure the rental remains in good condition. On short-term rentals, property managers typically charge around 25% of rent as compensation, more than long-term rental property managers discussed next.
You also run the possibility of having your short-term rental remain empty for long periods of time, especially during the off-season. This could lead to lost income if your budget does not reflect this eventuality.
2. Long-Term Rentals
Pros
Becoming a landlord and owning a long-term rental property (or several) is one of the most common ways to invest in physical real estate. Some people pay cash for their rental properties, while others use leverage to take on more risk with financing and property management. Those who can manage this portfolio appropriately can stand to make a significant amount of passive income while they sleep.
Long-term rentals provide more stability for owners than short-term because they usually come with leases lasting for a year or more. They also provide investors with a steady flow of monthly income via tenants' rent payments.
Cons
Acting as a landlord rarely comes as an easy job. You will be on the hook for maintenance, repairs and any problems that arise with the property. Like with short-term rentals, you can hire a property manager, but this can eat into your passive income.
You will have to depend on your tenants being reliable and making their rent payments on time. If they don't, you might have to pursue legal action or evict them for non-payment.
Purchasing your first long-term rental property can also require a significant amount of capital upfront, especially if you choose to pay cash for your rental properties, though financing options exist under different terms than a conventional owner-occupied mortgage.
3. Fix and Flip
Pros
Flipping houses is a great way to get started in real estate investing if you have cash on hand. Fixer-uppers provide investors with the ability to purchase properties in neighborhoods that might otherwise be out of their price range because the home is in need of repair.
They hold the potential to turn a significant profit, especially for handy individuals who can tackle most of the renovations on their own.
Moreover, if you find an off-market property that looks like it's in bad shape, you may be able to approach the owner directly and close the sale without a realtor (and avoid commission fees). If you have interest in accelerating the growth of your real estate investment portfolio, you might consider pursuing the BRRRR Method, a strategy reliant on uncovering hidden gems and rehabbing them.
Cons
Flipping a fixer-upper is a big responsibility and will require a lot of time, money and effort. The process is very intensive, and you will be involved in everything from choosing paint colors to making major repairs. Basically, if you are a passive investor, these types of properties are not for you.
Buying an outdated property in the hopes of turning a profit can also quickly go wrong if the house has more damage than you initially expected. You will also likely need to obtain a hard money loan using the property as collateral, as opposed to funding the purchase with a mortgage.
Hard money loans have higher interest rates (between 7% to 12%) and shorter repayment periods (usually 6 to 18 months). Although higher rates are offset by quick turnaround times, if it takes too long to sell the property, you could run the risk of defaulting on the loan and losing the property altogether.
4. House Hacking
Pros
House hacking can serve as a particularly good move for young adults looking for an investment. House hackers purchase a duplex, triplex or fourplex and then live in one unit while renting the others out to tenants. These types of properties eliminate rent or mortgage payments because renters cover this cost by living in the other units.
To get started in house hacking, property owners can apply for a Federal Housing Authority (FHA) loan and purchase an investment property for just 3.5% down. And if you qualify for a Veterans Affairs (VA) loan, you could get even lower rates.
Another common advantage for house hacking is the ability to claim MACRS depreciation. When you own an income-producing investment property for at least a year, you can slowly depreciate the property's cost and deduct this against your rental income.
In certain circumstances, if this results in a passive loss, you can deduct it from your active income under the "Mom and Pop" exception.
For residential properties, the applicable MACRS depreciation period is considered 27.5 years while commercial property uses a 39-year MACRS depreciation table to calculate your deductible expense. Additionally, you can depreciate certain capital expenses, such as replacing a roof.
Note that when a property is sold, the IRS requires you to include recaptured depreciation on the Section 1231 or 1250 property. This requires the seller to realize the accumulated depreciation as ordinary income with a cap at 25%.
Cons
Like long-term rentals, house hacking requires investors to act as a landlord, meaning they will carry responsibility for any problems and repairs. Moreover, similar to house-flipping, if you purchase a property that has more damage than initially expected, it could quickly turn into a money pit.
You will also need to have comfort living next door to your tenants.
5. Commercial Real Estate
Pros
Investing in commercial real estate carries high risks, but also high rewards. Owning an office or retail space allows you to rent out to businesses with lease terms typically much longer than residential rentals. Plus, rental rates on this alternative investment option usually come in higher than residential rentals.
Cons
Commercial real estate almost always comes with a higher price tag than residential real estate. As a result, you will need to save a large sum of money before moving forward. You will also probably need to hire professional help to run the property as well as to handle emergency maintenance and repairs.
These investments carry higher risk because more people visit them each day, which means more people have chances to get hurt on the property (and sue). They can also more easily damage and vandalize the property on account of higher foot traffic.
6. Real Estate Investment Trusts (REITs)
Pros
If you want to make a passive real estate investment, then real estate investment trusts (REITs) can serve as a great option.
REITs are individual companies that own commercial properties such as hotels, apartments, office buildings and retail spaces. These investments usually pay high dividends and get used regularly in retirement funds. They do so because by keeping your REITs in a non-taxable retirement account, you can automatically reinvest your dividends without a tax consequence, allowing your money to grow even further.
Webull is a free stock trading app that offers a wide selection of publicly-traded REIT options you might consider. The free stock trading platform doesn't charge commissions and even offers free stocks for signing up for their service and making an initial deposit. Once you open your account, you don't need to maintain and minimum balances.
Cons
Although some REITs are publicly traded on an exchange similar to stocks, others are not. REITs that are not publicly traded are difficult to sell and harder to value. REITs also tend to have high minimum buy-in prices and take longer to generate profits than an active investment.
Ultimately, the type of REIT you choose will determine your level of risk.
7. Real Estate Crowdfunding Apps
Pros
If you have small amounts of money to start investing in property, crowdfunding platforms such as Fundrise and GROUNDFLOOR allow investors to purchase a portion of a specific real estate project. These apps handle all of the due diligence, diversify your investment portfolio across several properties, take care of the day-to-day property management and provide retail access to interested investors.
With Fundrise, the platform offers investors ownership of small pieces of larger residential and commercial properties, individuals can start investing with as little as $500.
Cons
While not necessarily a con in everyone's mind, participating in crowdfunding will require a longer time commitment (five years or more) and your funds will remain illiquid for a while. Typically, this removes the temptation to move money in and out of investments, though losing access to your funds for a prolonged period of time can prove problematic if you need ready access.
Further, these platforms also charge fees, diminishing your returns. Granted, they also handle several of the elements which would require your attention and present significant opportunity cost. Make sure to take these trade-offs into consideration before moving forward.
8. Turnkey Real Estate
Pros
Turnkey real estate gets its name because a buyer simply needs to pay for the property and "turn the key" to move into the property. Real estate investors who choose to pursue this investing style prefer to have minimal headache related to renovating and rehabbing properties. Instead, they'd prefer having all of the dirty work taken care of prior to their purchase.
This type of real estate has the property rent-ready and immediately available to tenants interested in signing on the dotted line. Because the investor acquires the property in a move-in ready state, there shouldn't be much in terms of repair costs for at least the first few years.
One way to invest in turnkey real estate without actually physically buying the property is through the real estate investing platform, DiversyFund. This platform targets multi-family complexes with between 100-200 units and uses the monthly cash flow to renovate over an approximate 5 year period.
Afterward, the company sells the appreciate real estate to another real estate investor and disburses the proceeds to platform investors. This service targets undervalued properties, rehabs them and sells them as turnkey real estate down the road.
Cons
Likewise with turnkey real estate, you pay a premium price in exchange for not doing any of the renovation work yourself. As a result, investors are unlikely to find a "deal" on this type of investment because the low maintenance can attract several interested investors.
Types of Real Estate Investments: The Bottom Line
Buying property represents one of the biggest financial decisions of someone's life. Investing in real estate can serve as a great way to build your wealth. Before proceeding, make sure you assess your budget, timeline and goals when deciding which type of investment is right for you.
As with any large purchase, make sure you go in prepared and understand the potential repercussions of your investment.
Source: Young and the Invested