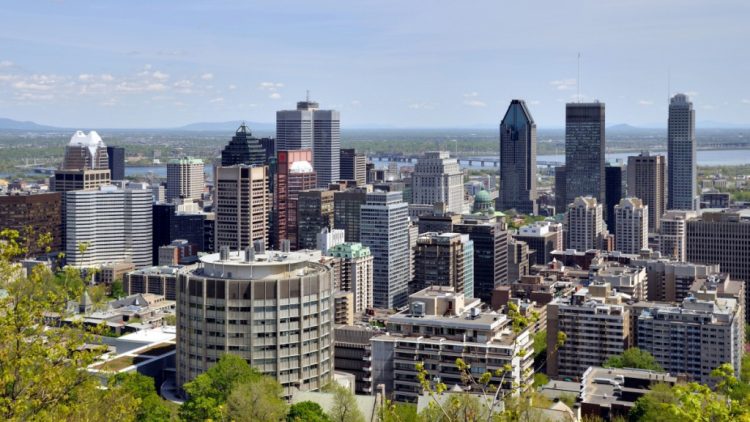 For a long time now, commercial real estate has been seen as a cash flow-generating investment that often pays more than corporate bonds with only a tiny bit more risk. This is because the landlord in commercial real estate usually gets paid whether or not the tenant's business is making money. While the impacts of COVID-19 have been felt everywhere, commercial real estate is feeling it acutely in terms of demand destruction. We'll take a look at the reckoning commercial real estate has faced and why it isn't necessarily shared across the sector.
KEY TAKEAWAYS
Commercial real estate depends on businesses making their rent. The pandemic has led to widespread retail slowdown and shutdown, with little demand for empty spaces.

Work-from-home arrangements and permanent work-from-home policies may depress office space demand even after the pandemic is resolved.

Some sub-sectors of commercial real estate are better positioned to ride out the pandemic, including warehousing and data centers.
Short-Term Pain in Rents, Long-Term Pain in Culture Shift
Whether you look at an exchange-traded fund (ETF) like the Real Estate Select Sector SPDR Fund (XLRE) or a company like Brookfield Property Partners L.P. (BPY), it is clear that commercial real estate fell off a cliff in late March. The pandemic saw rent deferrals, rent holidays, tenant bankruptcies, and just about every other nightmare of a commercial landlord come true at once.
Health guidelines around the pandemic have changed paying tenants' needs, and temporary relief measures and demand destruction have given even non-paying tenants significant bargaining power. Retail rents have been particularly hard hit as many of these brick-and-mortar businesses watch the consumer shift to online options like Amazon.com, Inc. (AMZN) accelerate in real time. Whether rents are paused or reduced for these tenants, many of them may not survive.
Although this short-term revenue picture is hard for commercial real estate, the bigger concern is a longer-term shift in companies' approach to leasing and renting space. Pushed to be innovative by the pandemic, many firms have found ways to do more from home. This is most evident in the tech industry, where companies are floating the idea of permanent remote work or work-from-anywhere policies, supported by platforms like Zoom Video Communications, Inc. (ZM) and Slack Technologies, Inc. (WORK). The future of office space is far from decided, however, as many businesses seem to favor a blended model where the physical office space still plays a role for gathering and sharing ideas in person.
That said, even small businesses like restaurants are looking at space costs and wondering if they can cut overhead and keep profits by going to delivery and pickup-only models. Reducing space while keeping sales – or reducing space costs by renegotiating rent in a weak market – will be key for many small to medium businesses trying to hold on until the end of the pandemic. Commercial landlords holding generic offices or mall space may find that a rental recovery lags well behind any resolution to the coronavirus pandemic.
Some Sub-Sectors Thriving
While office and retail space face short-, medium-, and long-term headwinds due to the pandemic, there are some sub-sectors within commercial real estate that are surviving and even thriving. Warehousing related to e-commerce, self-storage spaces, and retail spaces leveraged to grocery and pharmacy are riding out the pandemic based on the clientele they serve. Properties serving as data centers, for example, are unlikely to be negatively affected by the pandemic, as the need for these services has only been accelerated by lockdowns and remote work.
Unfortunately, most ETF exposure to commercial real estate mixes these sub-sectors together, so the strength of these sub-sectors is tempered by the overall pain in the retail sector. Even so, there has been a significant recovery from the March lows for the ETFs tracking the sector – they are all still down for the year, but the performance from the trough has been trending upward. Even Brookfield Property Partners, down more than 20% on the year, is up over 90% from its March lows.
The Bottom Line
Commercial real estate has taken a beating in the market and will continue to take one in the real world where the rent collection rates can still trend further down. Real estate tied to customer foot traffic and attendance – like gyms, hotels, resorts, and restaurants – are taking the pandemic squarely on the chin, and the landlords behind these properties will share in the suffering. Fortunately for investors with broad exposure across the sector, several sub-sectors have remained strong thanks to their pandemic-proof clientele that do not depend on having people at the locations.
When a vaccine is available and the pandemic is under control, commercial real estate is likely due for a sharp rebound, even with office space facing headwinds. After a year or so of limited activity, there will no doubt be many people looking to shop, travel, train, and otherwise enjoy a space that isn't their own home.
Source: Investopedia