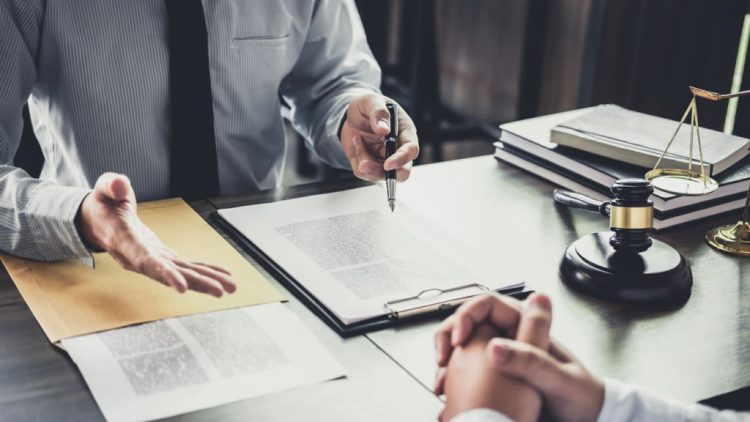 Engaging the right attorney helps you avoid costly mistakes in real estate deals. Especially if you start working with the attorney before things go wrong. There are several types of attorneys you may want to engage, depending on what you're buying and what you want to do with the property.
Here are a few situations where you may benefit from the help of an attorney — and the type of attorney you should look for.
Contract development and execution
Your real estate agent's standard contract is usually good enough to complete a single-family home sale. But commercial deals are more complicated.
They require more contractual stipulations, contingencies, and may involve partnerships or 1031 exchanges. In this case, it makes sense to engage an experienced real estate attorney.
He or she can help you put together a contract with several outs in case the deal doesn't meet your requirements. If you have an out, you can rescind your offer without the possibility of a legal dispute. An attorney can also help you negotiate through the process and avoid disputes.
Attorneys for these types of services charge by the hour and can run from $307 to $615, according to the Justice Department's Laffey Matrix. It depends on your attorney's level of experience and the market you're in.
You can also use a standard contract or put one together yourself and pay an attorney to review it. This may cost just a few hundred dollars.
If you're in doubt, many lawyers offer free consultations. Use one to talk through service offerings and get an estimate.
Due diligence
If you plan to buy or sell a multifamily, retail, office, industrial, land, or mixed-use property, you may want to engage a land use or real estate attorney to help you conduct due diligence.
A land use attorney will tell you what's legally possible to do with the piece of property you're buying. They'll know the details of zoning, permitting, and restrictions. This can be critically important for raw land that could have building restrictions you don't know about. For commercial properties, they'll know about tenant restrictions in zoning regulations.
If your project requires a special variance, exception, or change in use, a land use attorney can facilitate that process for you. Doing so can be extremely cumbersome for non-experts.
If you're buying an apartment building, a general real estate lawyer can help you collect and evaluate information from the seller. This includes things like:
tenant Estoppel certificates;
copies of bank records, utility bills, and tenant payments; and
service and maintenance records.
The costs for these attorneys vary. In large markets, they could top $600 per hour. When interviewing attorneys, ask them about challenging projects they've worked on. Ask what the outcomes were, too. And get an estimate of how much the total project or process will cost.
Title and closing fees
You don't need an attorney to conduct your title search or hold your escrow funds in many states. But many title companies have at least one attorney on staff to help. They may be needed if there's an encumbrance, hindrance, or other legal issues on the title that need to be untangled.
In some states, title and escrow agents are bonded, licensed, and regulated. A title insurance policy protects against defects not caught during the title process. The title agent issues a valid title insurance policy and distributes funds.
Title search and settlement fees vary from a few hundred dollars to over $1,000. Title insurance policy premiums run about $1,000 for an owner's policy, according to Realtor.com.
If you're financing a property, your lender will likely require you to buy a title insurance policy that protects their interest. This policy is usually cheaper because the policy's value goes down as you pay down the mortgage.
Recording fees and transfer taxes
Jurisdictions require recording fees and transfer taxes to transfer titles. They vary in cost. While these aren't legal fees, per se, they're required by law.
Both items' costs are usually determined by the sale price of the property. The rate in Florida for deed recording is $0.35 per $100, for example, and is called a documentary stamp tax. This fee is also charged for mortgages and liens based on the amount. In Florida, there's a cap on the total documentary stamp tax at $2,450, but other states don't have a cap.
In some states, both buyer and seller pay their own separate recording and transfer taxes. In others, the fees are split between the buyer and seller. In this case, you can negotiate during the contract execution process to have one party foot the whole bill. The buyer typically pays all recording and transfer taxes when buying bank-owned or distressed properties.
To estimate these fees, use online calculators from local title firms or websites like AnytimeEstimate.com.
Legal fees are part of real estate
Legal costs and fees can add 5%–10% to your purchase or sale price. But sometimes they're unavoidable. Real estate is a highly regulated and highly taxed asset class, with many risks for novice and experienced investors alike. Good legal advice can help you mitigate these risks and save headaches, freeing up your time and energy to grow your portfolio.
Source: Millionacres