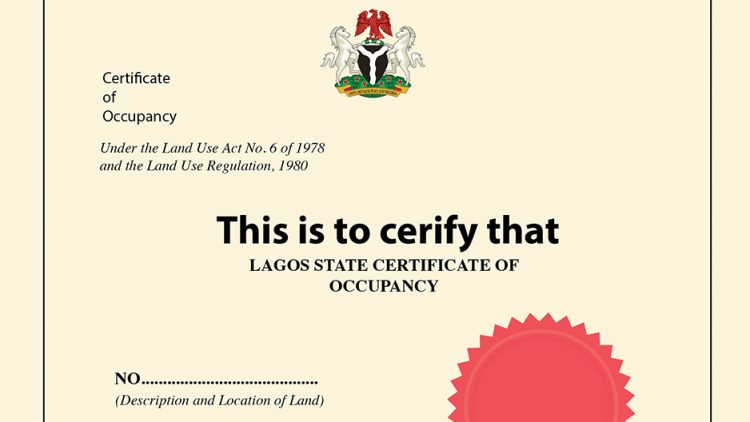 According to Section 1 of the Land Use Act of 1978, the law vests the ownership of all land in the country to the State Government and that power is held by the governor. Under the Act, the nature of interests in real property is leasehold for terms not exceeding 99 years.
This means that "buyers" can only lease land and are required to apply for a renewal after the lease expires.  The procedure for a renewal or extension of the term of a Certificate of Occupancy involves the following stages:
A formal application to the Executive Secretary, Land Use and Allocation Committee, Lands Bureau Lagos.
The application will include relevant documents such as the Certified True Copy of the title document, evidence of payment of Land Use Charges and any other documents required by the agency.
Upon receipt of the application, it is processed and forwarded to the Governor Lagos State for approval. We note that the renewal of the term is at the discretion of the Governor.
Though only just commencing, the government renews lease terms for up to 50 years for most commercial land. However, based on recent case studies and transactions concluded over the past few years, Broll Nigeria has noted that the number of years may vary when dealing with industrial land.
If the renewal is approved, the applicant will pay a renewal fee to the State Government. The tentative cost estimates for the renewal are as follows:
A Premium: This is the cost of the land as outlined in State Governments' Books.
Other Standard Property Registration Fees such as Capital Development Levy, Ground rent, Stamp Duty, Registration, Administration fee and Survey Fees.
What challenges could applicants face?
Renewal is not automatic or as a right of the shareholder. The right of a further term is discretional.
Delays are typically noted due to bureaucracy and uncertain policies.
What are the effects of unexpired terms on property valuations?
Land and Property is valued based on the unexpired term. The longer the term, the higher the valuation and vice versa. In many cases, prospective buyers of land and property (who are actually prospective lessee's of the land or property) do not take the renewal of a lease term into consideration despite the possibility of the government not granting a renewal after the lease term expires.
It is essential for buyers of land and property to be aware of the unexpired lease term of their prospective land or property to prevent any unforeseen circumstances where the government does not grant a renewal after a few years of ownership.
Source: Nairametrics