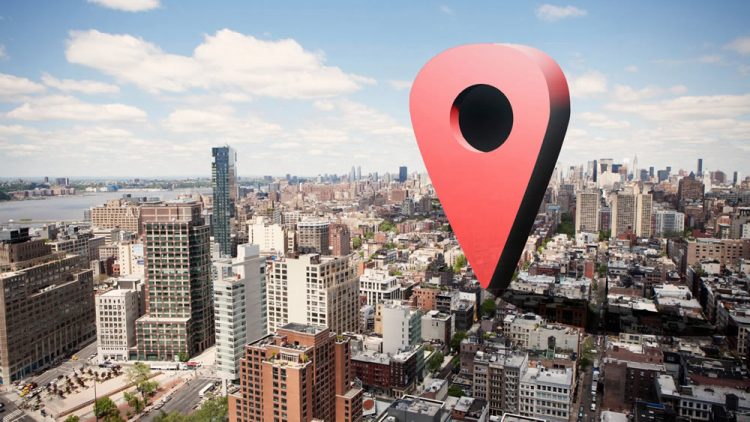 Real estate site selection has the power to make or break any business with a brick-and-mortar component. Act accordingly.
For franchises with a retail component, site selection is one of the most important ingredients to individual franchisee success. Securing the right location is also just as critical to the success of the franchisor — so the right real estate selection is fundamental to both parties' success.
Since most franchisors put the onus on the franchisee to find the site, it's imperative to educate new owners prior to their search on what they should look for in a retail space. Keep these tips in mind as you go through the site selection process with franchisees.
Establish a Defined Criteria
If you're an emerging franchise and allow the franchisee to choose a bad site, it could spell doom for their business and your brand. It sounds dramatic, but it's true—in those early growth stages, simple mistakes can hurt growth and, in turn validation.
It's for this exact reason that all brands, especially emerging ones, need to clearly define real estate criteria and adhere to the prescribed standards at every turn. What kind of site are you seeking? This includes determining ideal square footage; frontage; dedicated parking; and, whether franchisees should pursue a freestanding structure versus one part of a strip center? Should they target an end cap or in-line location, or should they consider a location in an enclosed shopping mall?
While this education process is especially relevant for those brands that consider site location the responsibility of the franchisee, explicitly laying out what you're looking for in detail has value for brands whose development team takes ownership of real estate site selection, too.
Don't Settle
Your brand should pursue the best sites in the real estate acquisition process system-wide, not just those which are available or even those considered "really good."
If a site is cheap and has been available forever, there's more often a reason — make sure you do your research and that a location checks all the boxes before you really get serious about making an offer.
Brands should weigh several things when determining what makes up their ideal real estate site. If you run a spa concept, for instance, consider pursuing shopping centers with a supermarket anchor. If you're a restaurant concept, on the other hand, it makes sense to seek out pre-built spaces that previously housed restaurant concepts so as to improve the possibility of cutting down on renovation costs and decrease the time it takes to obtain necessary permits.
For all franchisors with a brick-and-mortar component, best practices include considering your co-tenants, evaluating overall visibility, whether or not there's ample parking and how well-lit the site is at night.
Despite the securing of real estate most often is the responsibility of the franchisee, brands still have the opportunity to approve a site before a lease is signed. Remember that you have the right to turn something down if it doesn't meet your criteria.
Bigger Isn't Always Better
While it may seem obvious, brands must intimately know themselves and the intricacies of their own operations in order to make the best site decision possible. Understanding your concept's peak times and exploring opportunities to build smaller to keep things paced more evenly across business hours can have an impact on everything from rent costs to takeout business. Understanding the economics of what size space you can realistically work within will help you figure out what the ideal footprint is.
Ensure Site Economics Add Up
A great site isn't defined by simply meeting all physical requirements—a location's economic attributes must work as well. This is something most franchisors don't think is their responsibility, but unit economics are very critical to a brand's success. If the build out costs have been $200,000 for the last few locations, then a budget of $500,000 prior to construction isn't a solid plan. The location won't make money opening its doors so far in the red and you have to say "no" to that site.
As a franchisor, it's your responsibility to make sure everything adds up economically. This means factoring in how long build out takes and when real estate is actually available. Sometimes a landlord is building a shopping center and it's not actually available for two years. Is that the right decision for your brand? (Probably not.)
Trust Franchisees to be Local Experts…
Any insight a franchisee has into the community helps tremendously. More often than not, a franchisee who is well-established in their community will have a better understanding of a given market's tendencies than you will. Due to their experience on the ground, they may know that a given corner had high-volume traffic three years ago, but the future is actually up the street—tap into that knowledge and let it carry weight in the process.
…Collaborate with the Experts on the Ground, too.
As a franchisor, it's your responsibility to define the characteristics that make a great site. From physical layout and size to rent range and lease length, arming your incoming franchisees with the qualifications they must meet in each of these regards is crucial—but that's only the first step. In order to set your business up for success from the bottom up, supply recommendations for local or national broker partners to aid franchisees in their search and expedite the opening process overall.
Your franchisees are always going to rely on you for assistance, and part of that assistance should make sure they enlist the proper resources during the real estate process, legal counsel included. This is especially important when it comes to reviewing a lease since many landlords require a personal guarantee from the signee. Discovering the right location and negotiating a lease with as few personal guarantees as possible requires representation at the local level.
Time Kills Deals
If your franchisee has found a site that meets all of your defined criteria and is economically viable, act swiftly. You want to be all over a site that fits the bill because it most likely won't be available for long. Just because you have a letter of intent doesn't mean the deal is done—those are often not binding and can disappear as quickly as they're drafted. Simply put, if you love a site, get a lease executed as soon as possible.
Ultimately, site selection must be treated as a collaborative effort since it's so critical to unit success. Franchisors should be actively involved in the process, offering guidance and insight while still being mindful of the fact that the franchisee's name is the one on the signed document. Everyone needs to work together to make the partnership between franchisor and franchisee a successful one.
Source: Forbes