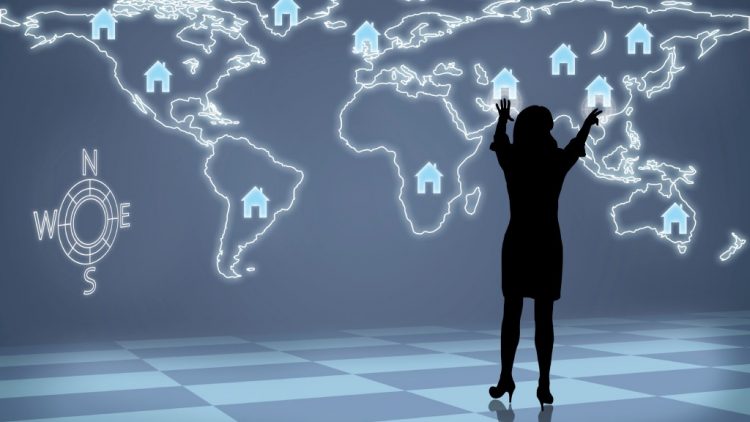 There is a reason companies like Tesla have such a loyal customer base. It's not because their cars are necessarily the best (although some might argue that); it's because they make it clear they are in business to make a change. That is obvious with a mission statement that says, "Accelerate the world's transition to sustainable energy."
In the case of most real estate agents, their mission statement is not always so big or so clear. Many of them have very personal reasons they chose to be in the business. But how would their businesses change if they changed their mindset about how they serve the community — and furthermore, communicate their value to the public?
Why is it specifically real estate agents who have such an opportunity to make a difference in the world? Below I've outlined five different ways real estate agents can change their businesses to change the world.
How They Show Up For Their Clients
Recall one of your best customer service experiences. I'm sure you're more than likely to remember the person who treated you with care and made your transaction a positive experience, versus a transaction that ended up being an experience you didn't sign up for.
On a daily basis, real estate agents have a choice of how they show up for their clients. They handle the general public's most stressful transitions in their lives and often their most valuable assets. The thought, care and diligence can make all the difference in the world. The ones who wake up every day to help serve others are the ones who are the most valuable to their clients or customers. There are so many people in our field who live to see their clients smile and enjoy experiencing their clients' families evolve over time and becoming interwoven in their circles as trusted advisors (I know I did).
Consider how you're showing up for clients. Can they tell you're not all in it? Think of how your simple interactions and your intention behind them can make the difference between a client who becomes a friend and a customer who just needed a house.
How They Communicate
If you get a bunch of real estate agents together, they will all joke they are all jacks-of-all-trades. There are days where we get to role play as educators, listen to the personal woes of our clients like counselors do and bring the spirit of a litigation attorney into our contract negotiations.
We have the opportunity to shine in those moments when we are dealing with a stressed single mother who is buying her first home, or if we can show elegance and compassion when the other representing party is unpleasant, salty or unkind. The moments where you can release your ego and show up with grace can be life-changing for someone. Often we are the deflection of other people's own issues. Seizing the opportunity real estate agents have to set an example can make all the difference.
Investing In Others' Success
There are people who block their ability to earn abundantly because of their fears associated with money. Sometimes there is guilt, shame or even a feeling of unworthiness. Over lunch one afternoon, I spoke with a friend in real estate who was struggling to accomplish his goals, and his customer service was suffering. He told me he was afraid of hiring an assistant because he didn't want people to perceive he was getting "too big for his britches."
After digging a little deeper, I found out that he had a personal trauma associated with his family shaming him for not financially supporting them. I reminded him that his calling in life was to help others and that's why he became a real estate agent. Instead of focusing on the shame, what if he focused on how his abundance could instead change the life of his new assistant who deserved it? Wouldn't that be worth it?
If you are blessed with growth in your business, think of all the ways you have the gift of changing the lives of others outside of just your clients.
Pillars Of The Community
Business owners have the choice of becoming pillars of their community or embracing the mediocrity of hoarding wealth. There is nothing wrong with saving money, and no one says you need to work to give away your life savings, but with great success comes great responsibility to the people who trust us. There are so many real estate agents who work tirelessly to give back to various charities, are part of political parties that support homeownership and even volunteer their time. Some only see this as a form of networking for more business; however, isn't it funny how those who give at such a high level are the ones who are the most generous? Instead of working for yourself, how can working for others make a difference in your bottom line?
They Are The Best Marketers
During my time as a real estate agent, I had the opportunity to promote a plethora of various projects. The skills I learned through advertising my clients' properties gave me the skills to network at a high level or call attention to meaningful causes. Real estate agents are expert publicists and often have an amazing network of friends.
Imagine if instead of publicizing your wins for yourself, you spoke to how you changed lives and stood by your mission statement to change the world? The more you create and spread a message of how you're going to change the world, the more people who will show up to support you. So if you're a real estate agent reading this, or even a small business owner, let me ask you: How are you going to change your business so you can change the world today?
Source: Forbes