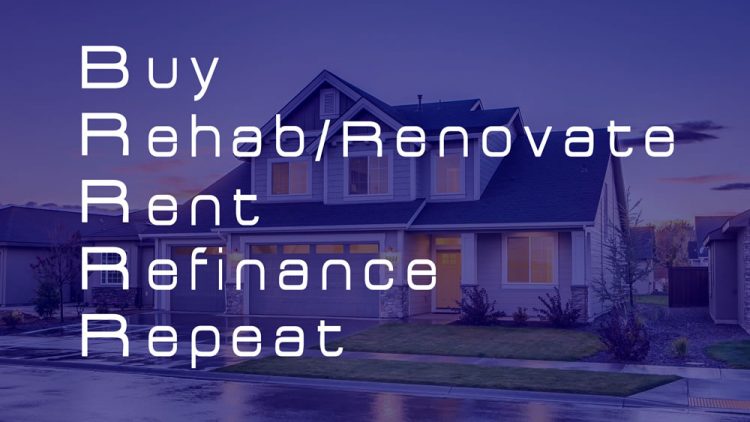 If you're part of the real estate business or plan on breaking into it, you're probably quite familiar with the handy term "BRRRR investing." This method has grown rapidly over the years and entails buying a distressed property that will ultimately be rehabbed, rented and refinanced and then repeating this process — like all great strategies.
The BRRRR process allows investors to build passive income over time by leveraging the real estate market to their advantage.
1. Buy
The first step of the BRRRR method is to buy a property. Buying real estate is a great way to make a return on your investment when purchasing below market value.
The key to BRRRR success is buying properties under market value and not investing more than 70% of the properties after repair value (ARV) so that you have enough equity in the property when seeking financing or selling. Part of this process is deciding how you will finance your property, such as using cash, a hard money loan, seller financing or private loans.
To calculate the ARV, here's a tip: Have an agent or investor help give you an estimate of what the house will appraise for once it's fixed the way you intend to. Also, consider the comparable sales in the property's zip code.
2. Rehab/Renovate
In order to rehab correctly, there are some things you should consider. First, figure out the construction and renovation costs needed to improve the value of the property so it's livable and functional. Second, choose the right team capable of managing the real estate project effectively, efficiently and, most importantly, within budget. (Consider a general contractor, plumber, electrician, architect, etc. )
To increase ARV, you can:
• Install brand new appliances to modernize and enhance its appearance.
• Renovate the bathroom to modernize and enhance its appearance.
• Make sure drywall isn't damaged and/or repaint walls.
• Make sure property is in great shape for the appraisal. (Putting fresh plants in front of your home goes a long way.)
3. Rent
Rental properties are important for real estate investors, as rental income generates monthly cash flow. Also, lenders are more likely to refinance a property that's occupied by leasing to tenants. More importantly, rental income is a great way to pay the mortgage.
4. Refinance
Take steps to identify a lender to work with once a tenant is in place, and research the exact lending requirements. At the refinancing stage of the BRRRR method, it is crucial to conduct research with depth and breadth to identify reliable lenders with favorable rates and terms.
When searching for lenders, it is critical to know whether or not the banks offer cash out or if they will only pay off debt. If they don't offer cash out, you may want to contact a lender that does. Find out how long you have to own the property before refinancing. It is important to find a lender who will lend close to the appraised value in order for the BRRRR strategy to work. Consider a qualified versus a nonqualified mortgage.
5. Repeat
Take what you've learned and repeat.
If you've successfully conquered the BRRRR method, then you've bought, rehabbed, rented and refinanced a property adequately. This is when you can reflect on what you've learned and readjust accordingly. Combining reflection and critique, you can reimplement the BRRRR method and be more successful in the future. If it was a job well done, you can use the profit left over to reinvest it in a new property.
Source: Forbes